Infinity closes on purchase of former Birmingham News HQ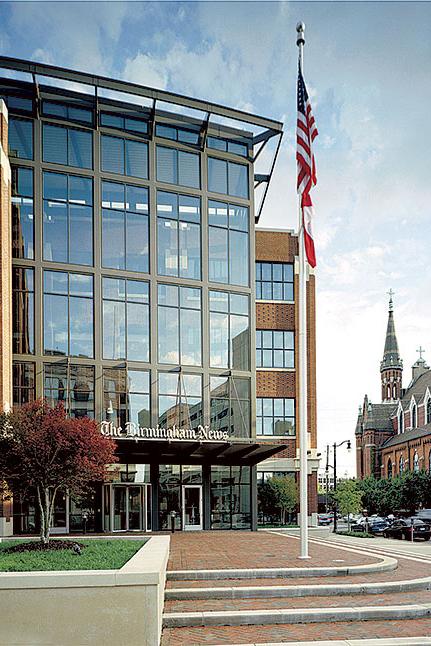 Infinity Property & Casualty Corp. has completed the purchase of the former Birmingham News headquarters in downtown Birmingham.
Cushman & Wakefield EGS President Bill Pradat represented Alabama Media Group in the transaction and confirmed this week the sale had closed.
Corporate Realty represented Infinity in the purchase.
The acquisition will reportedly result in hundreds of jobs being moved from Infinity's Colonnade office on U.S. 280 to the downtown building, but the company hasn't publicly revealed its exact plans.
Multiple attempts to reach Infinity (NYSE: IPCC) executives were unsuccessful. Alabama Media Group representatives were not immediately available for comment.
The purchase price was not immediately disclosed, but the property had been listed by EGS at $21.4 million. The property is valued at $7 million, according to Jefferson County tax records.
Located at 2201 Fourth Ave. N., the Class A office building was constructed as the headquarters for the Birmingham News in 2006. In January 2013, Alabama Media Group began marketing the building for sale.
Last spring, the Birmingham News began the process of moving its operations out of the 120,493-square-foot, four-story building into downtown's Young & Vann building.
In February, AL.com reported Infinity had signed a letter of intent to purchase the building. Later that week, Birmingham Mayor William Bell confirmed Infinity's move to the building.
- By BBJ.com