Medical offices will give new life to vacant Homewood building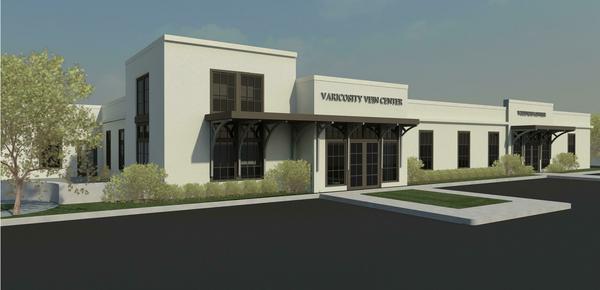 A vacant building in Homewood is being redeveloped to serve as the home of two medical offices.
Varicosity Vein Center and Vitalogy Wellness Center plan to operate out of the renovated building at 2704 29th St. in Homewood, according to Corporate Realty Associates, which developed the property.
Varicosity Vein plans to open at the new location by the end of December, while Vitalogy Wellness plans to open by the start of the new year, said Emily Byrd, the marketing and development coordinator for Corporate Realty.
Byrd, who didn't reveal the project's costs, said the existing building is 9,500 square feet, Byrd said. The project's general contractor is Sellers Construction, while Birchfield Penuel & Associates and Richard Tubb Interiors are providing architectural and interior design work. The lender is Aliant Bank.
Varicosity Vein, which is relocating from St. Vincent's Birmingham, specializes in vein health. Vitalogy Wellness will perform services in restorative and regenerative medicine and esthetics. Byrd didn't say how many jobs each group will bring.
Corporate Realty said work on the vacant Homewood building will comprise of renovating the interior and re-cladding the exterior. The exterior work will involve replacing all the existing windows and re-facing the brick with new stucco.
"The owners and design team understood early on that there was great potential with this building and the site," said Jared Bussey of Birchfield Penuel & Associates, the project's architect. "A lot of attention was given to re-cladding and landscaping in order to create a statement along U.S. 31, and to add to the overall character of Homewood."
- By Birmingham Business Journal